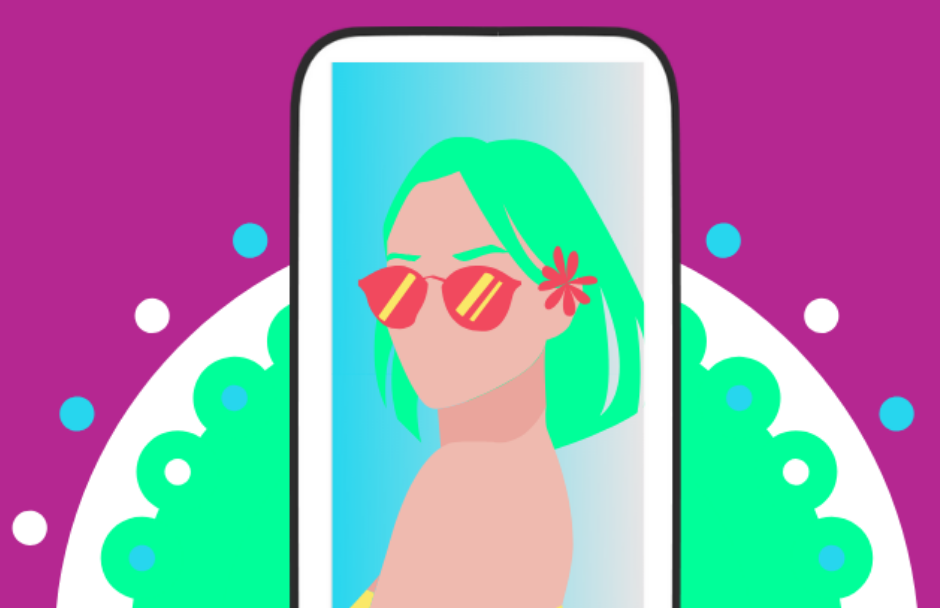 You may or may not know that I haven't always been a marketer or someone who studied technology.
For many years I had been freelancing and nerding out on new digital media, studying and engaging with teens on Instagram while I grew a non-profit initiative.
This is how I came about to learn about Spark AR, back then it was called AR Studio and launched my first Filter for these cool kids around the globe I had built an online community with. Immediately, I was hooked and was in search of of people who had found this magical new technology that Facebook given us to experiment with.
I had known Eugene AKA the DUDE from seeing his work of making a nipple tracker in augmented reality that turned his nipples into emojis on the Spark AR Facebook Group. Immediately, I was in awe of his creative spirit, technical skills and enthusiasm but I didn't really know him.
We met at Singapore's Facebook office for a Spark AR event when I had my own digital agency. I received guidance, friendship and we started to cultivate our own Singapore community of Spark AR enthusiasts.
Although we were competitors at the time, he supported my business journey. We found our skillsets, approaches to marketing and the technology complimentary and I eventually joined DUDE in January of this year (2020).
I share this little story because I'm happy to pay it forward, if you will, and share a list of DUDE's Zero to Launch in 10 Steps that help you launch your first augmented reality filter campaign on Instagram.
Don't have time to read the whole guide
right now?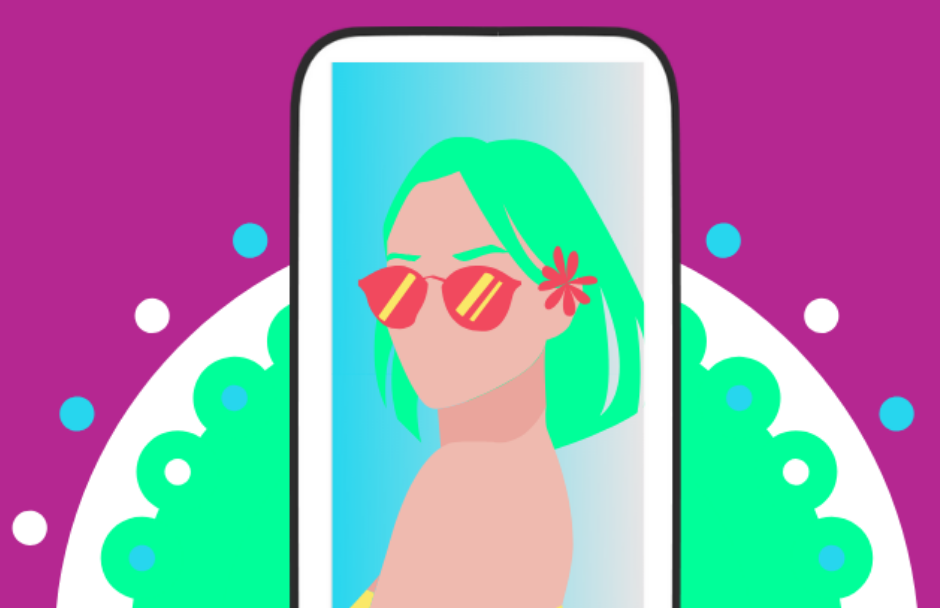 No worries. Let me send you a copy so you can read it when it's convenient for you. Just let me know where to send it (takes 5 seconds):
STEP 1. Assess your goals
It's fun to think about all the different ways you can use AR filters on Instagram for your own brand.
But one of the most important things is to focus on your current marketing and communication strategy that keep that at the core of your mission to implement augmented reality for your brand.
Sure, it would be fun to do a "What Kind of _____ Are You Filter?" Maybe someone like Kylie Jenner would try it out and you'll get people around the globe playing with it too. But is that going to get you to reach your quarterly goals?
You don't have to forget about your ambitions of having a facefilter or an effect on Instagram go viral; you just have to prioritise what is important.
You could start with the end goal set by your management team or maybe by your client. Perhaps they have set up some generic goals like:
build brand awareness by 20%
increase online revenue by 20%
increase customer lifetime value
This isn't saying much about when, where or how. So what we'll have to do is dive into your current state by looking at analytics and creating SMART Goals that are purpose-driven, can measure progress and you can analyse for improvement.
Let's start with turning our generic goal of building brand awareness into a SMART goal.
First, we'll have to measure our brand awareness.
Step 1. Find your Direct Traffic From Website
WHY – We need to understand if people are remembering your brand.
Direct traffic is when people go directly to your website on their own. They remember the URL for your brand to find your website. Brand recall is a part of what makes up brand awareness, and direct traffic is a good metric to keep an eye on to measure the impact of recall on your audience.
HOW – We need to take a look at your Google Analytics.
Here's how to do it.
You'll want to note down those numbers.
Step 2. Find how many external links you have to your website
WHY – Link building is key for building your website's SEO. It improves your search rankings and can bring people new to your website which will increase your conversions. Speaking from a brand awareness perspective, these external links can improve your brand's visibility and recognition of your website and offerings. When measuring your brand's external link performance, you'll want to check on two things.
First, is the number of how many links you are earning from your website. Here is finding that data in Moz. You can download a CSV file to get the exact location and number.
Second, you'll want to find your referral traffic to your website.
WHY – We need to understand how many people are coming to your website from other places online. Referral traffic means that not only are you getting links to your website, but those links are driving website visitors.
HOW – Find referral traffic in Google Analytics:
You'll want to note down these numbers.
Step 3. Find out how much social engagement you currently have
WHY – Engagement on social media gives you an idea of how your brand's content is reaching your community and being amplified on individual social networks. For simplicity sake, we are going to only use Instagram's Total Impressions. There are far more robust tools but I want to keep it simple.
I'm going to set weekly impressions for this data collection example.
Now, with our assessment of our current brand awareness. We'll need to understand what that means in terms of increasing by 20%. After we do the math, we need to come up with which time frame.
We want to increase brand awareness for each of those aspects:
Goal 1: Increases monthly website traffic by XXX amount from Date/Time to Date/Time
Goal 2: Increase links earned by XXX from Date/Time to Dat/Time
Goal 3: Increase referral links earned by XXX from Date/Time to Dat/Time
If you're looking to increase sales, you go through the same processes using whatever sales tracking you may use. It could be inside of Google Analytics, inside your Facebook Business Manager, e-comm store or offline POS systems.
If you're looking to increase leads, you can use the same process.
Let's say you have a client in the automotive industry, you may need to get xxx amount of leads that historically turn to sales. You could even think about how much a lead usually costs you and find ways of improvement to one of your goals.
Goal 1. Increase sales in Q2 from xxx amount at DATE/TIME to xxx amount in DATE/TIME.
Goal 2. Increase leads in Q2 from xxx amount in DATE/TIME to xxx amount in DATE/TIME.
Goal 3. Decrease cost per lead in Q2 from xxx amount in DATE/TIME to xxx amount in DATE/TIME.
Phew, I know that was a lot to take in but this is the #1 most crucial step to success. You have to be crystal clear on what success looks like.
STEP 2. Map out a campaign strategy
Now, taking our example from above. We need to produce a mental image in a person's mind as we go for hitting our targets of increasing brand awareness. This is one of the most powerful things you can ever do as a marketer, so building out a campaign strategy using our ideal customers are key here.
Using the example of the automotive client wanting to increase sales, we can also see that this means they must increase their leads. You are briefed that the client wants to express that the vehicles are safe, affordable and stylish. They should appeal to a younger demographic, but you know who the paying customer is… their parents.
So, building brand awareness for 2 separate and distinct audiences will eventually have to converge.
Before your consideration to use augmented reality with Instagram filters, your team decided you would host a series of pop-ups inside of malls that would re-create the roller skate drive-in diner.
Event attendees would be served ice-cream by a carhop (waiter or waitress) as they enjoy what it was like to live during that time period in your client's cars. Music inside the vehicles is pre-programmed with Spotify playlists using electronic music artists who remix music from the '50s & '60s.
We want the attendees to walk away with feelings of nostalgia, delight and intrigue.
On-site sign-ups for test drives will be complemented with a series of magical digital ads and re-targeting campaigns to pull attendees further down the funnel or segment them out of the funnel. Here's a quick funnel blueprint. (Remember, this is just an illustration and I've done this in a few minutes while not using any sort of data what-so-ever.)
What happens if people attend, didn't have information collected in a registration process and you don't have a way to collect their information?
You could use QR codes to give them on-site info. But where is the fun in that?
Now, you've seen AR filters online and may be seen other events using them. So how can we find ways to use this technology inside of this already mapped out mini-strategy to amplify brand awareness and use less of a media buying budget to do so?
Let's move on to the next part, my personal favourite, coming up with AR filter ideas for Instagram.
STEP 3. Draft concepts depending on your campaign strategy and funnel
In the image below you'll see I've identified 4 distinct AR opportunities and I'll walk you through each point.
AR Opportunity #1
In this first opportunity for an AR filter on Instagram, we have people who are not yet aware of this event happening. They may or may not know the brand. Our goal here is to start evoking emotions of nostalgia, delight and intrigue. We want to leave people curious to experience more from this brand.
AR filter ideas:
Black & white grainy film selfie filter allowing people to dress up as the carhops, sound design by a music producer who will have their music used during the event in cars
Selfie filter with classic vintage glasses; cat eye, black frame
Ice-cream colour LUT style filters
Rearview mirror filter making it look like your selfie is in the rearview mirror of the vehicle driving
Gamified filter to match the beat of a song, DDR with your face or head movements.
AR Opportunity #2
In this second AR filter opportunity, we are interacting with people who maybe just finding out about your event as they walk up so we'll be using this opportunity to go from offline to online with QR codes to launch AR experiences on site.
AR filter ideas for an onsite event:
3D animations around the vehicles
image recognition AR activation using the installation design for a magical experience
on location scavenger hunt to unlock a prize/branded merchandise
in-car AR effects to give more product details
AR Opportunity #3
In this third ar filter opportunity, we have people that have attended the event and our goal is to drive them further down the funnel to become a lead for a test drive.
By using AR ads on Facebook, we can drive traffic immediately to the test drive sign-up URL on the website. I know this post is focusing on launching your first Instagram filter, but at this time we have a major advantage of using one of the best advertising products the Facebook team has to offer.
Here are some ideas:
AR filter that simulates a person as driving the vehicle close up in selfie mode
AR filter that has a 3D animation of carhop skating around in a person's environment inviting a test drive
AR Opportunity #4
In this third AR filter opportunity we have people that have NOT attended the event but do have a considerable amount of brand recall, maybe they are a little upset they missed the event. FOMO became reality! Our goal is to drive them further down the funnel to become a lead for a test drive.
We can use Facebook AR ads to drive them to the leads and we can use filters from #2 that makes sense or #3.
Once you've come up with which filters you want to create for this campaign. You'll go back in and map those into the funnel. Remember, you'll want every piece of content to be relatable to the piece of content or experience (during event or online) that person has seen or done.
Where are you going to run ads? To which audiences? Where are you going to segment those audiences? Additionally, where is the promotion for AR Opportunity #1 going to happen? Who, what, when?
After this, we are on to sourcing your design and development team.
STEP 4. Source your design and development team
As a leader of this project, you have options:
hire someone to work in-house
use your in-house designers/developers, send them over to SparkAR.com to learn how to build it for you
hire someone on Fiverr or Upwork
hire a freelance creator you find on Instagram
hire an augmented reality studio as a service partner
DIY
Gather information about your potential Instagram filter creator or design/development team that helps you decide if it's a right fit for your project.
Some of the questions you might want to ask are:
Can you walk me through previous projects?
What is your usual time frame for a project like this?
Can you explain your process?
What are you doing to stay up-to-date on Spark AR?
Can you work within our budget?
What is your workload at the moment?
Do you charge for iterations or any updates due to Spark AR platform? How long is that period you are willing to make changes after completion?
What is your payment process?
Have you worked with agencies before?
You'll want to make it clear on your processes as well. Remember, this is going to be a partnership in getting results. The more they know on how you work and your expectations, the better.
If you have already gotten approval from the client, let them know.
If this is a competitive pitch and work is contingent on you winning, let them know.
When you've gone with another person or team, give the people you did interview a kind heads up.
STEP 5. Onboard your design/development team
Once you've hired someone or a partner agency you'll have to agree to the terms of service.
Some aspects you should expect to see are:
a detailed description of your goals for the project
how the ar project will specifically meet those goals
project deadline – the date and time you will be receiving a completed project file and or upload to Spark AR hub.
the number of revisions in the price
payment method options and when payment is due
how you should contact them if you have any questions, office hours included.
what will happen if you cancel the work request after payment is made but before the project has been completed
any extra costs and consequences that will incur if you have an additional request that goes beyond the scope of the project
You may need to pull in the person or people you hire into your own communication and project management channels.
It's a good idea to set up regular check-ins so that you nor they feel like they are in this project alone. Remember, this is a partnership.
STEP 6. Design and build all assets
This part is where I'll leave out the specifics on how to build the AR filter inside of Spark AR. At this point, you've either hired or you're building it using tutorials on your own.
However, there are other assets you'll need to create during this time like:
the effect icon
demo video for Spark AR upload review
website banners
Facebook/IG Image posts
Facebook/IG promo video
Post copy
subdomain URL
QR codes
gifs
Messenger marketing sequences
email marketing copy and creative
press releases for local, national, international news
As your project comes to completion, you may want to set your filter to go live on a certain date. If you don't, the filter will automatically go live on the Instagram profile. This could be a good or bad thing.
Once you have your approved link, you'll set your subdomain URL to redirect to the AR effect and get on your way to building the rest of the marketing campaign
STEP 7. Marketing Campaign Build
Here you start building out all the pieces of the funnel. Setting up your tracking links, creating audiences inside of Facebook's Business Manager.
If there is an approval process with your clients, you'll want to coordinate approval timelines necessary to ensure the launch goes on time.
STEP 8. Prepare Strategic Partners
I've set step 8 to include your strategic partners, but it could also be done earlier than this. Saying this, here is where you'll want to make sure every hand on this project knows exactly what is expected of them and when.
STEP 9. Launch
You've put in the work. You know the 'launch and cross your fingers' strategy isn't what is going to be the key to the success of this campaign.
Here, your team is all hands on deck. You are teaching your audience how to use & find filters. You've got your re-sharing and re-purposing content down to a science so you can push the filters even further to get more eyeballs on them.
Your media buying team is populating those re-targeting audiences to push people further down the funnel and segmenting out people who you don't need to waste any ad budget on.
STEP 10. Optimise to deliver a return on investment
Your team can tweak and adjust ad budgets, audiences, copy and creative. Analytics from Google, Facebook Business Manager, Instagram and the Spark AR hub will help guide those optimisations for you to hit those established goals from Step 1.
You want to make it clear that your idea to use Instagram AR filters didn't just provide something innovative for your clients — you'll get results for the businesses.
Don't feel like bookmarking this page for later?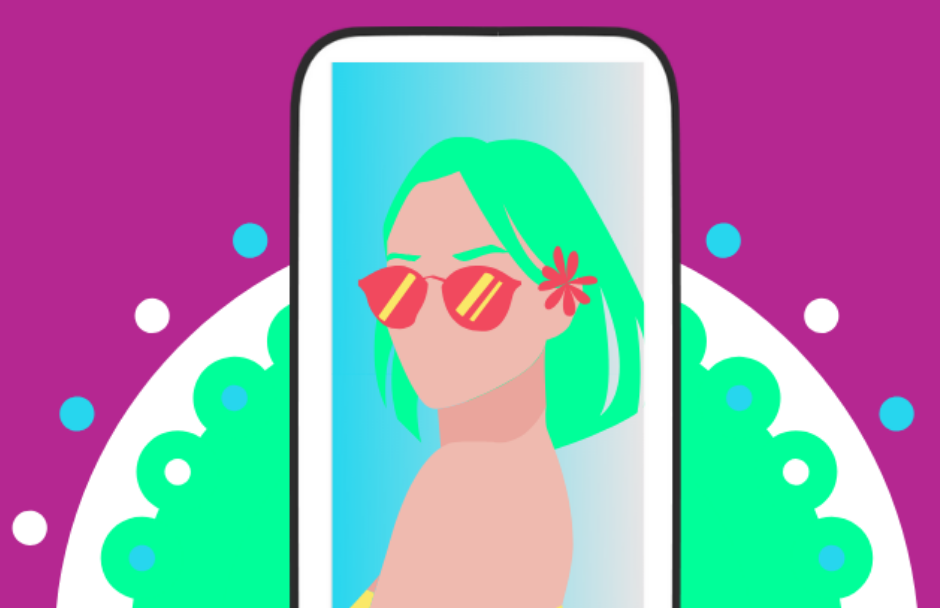 No worries. Let me send you a copy so you can read it when it's convenient for you. Just let me know where to send it (takes 5 seconds):