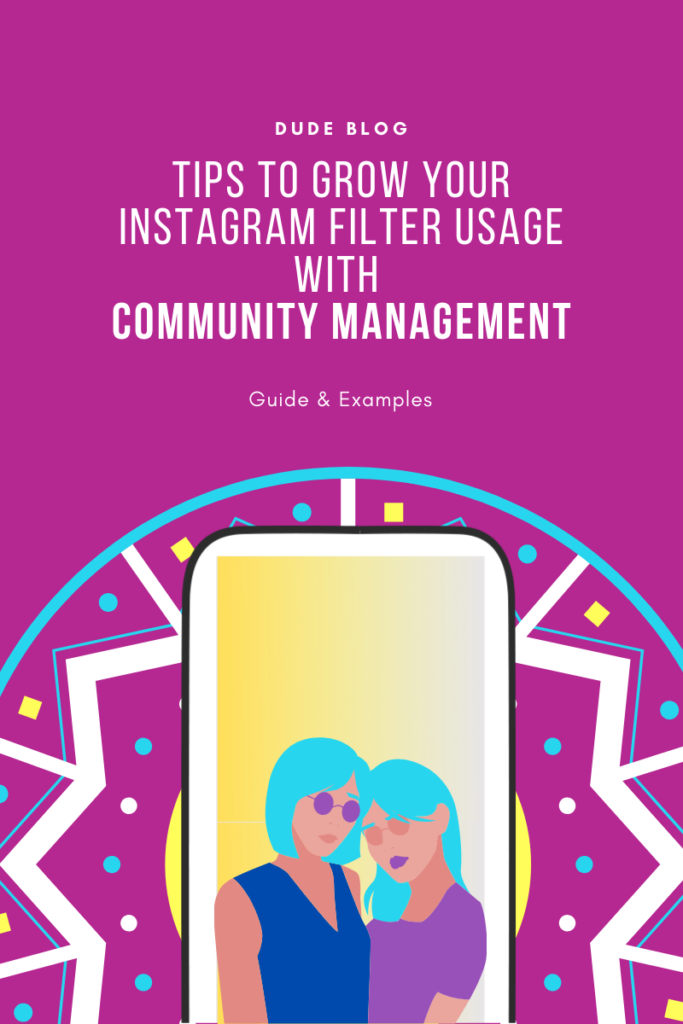 Community management is an Instagram marketer's secret weapon. When it comes to you launching a filter, good community management can help you:
Convert your followers into loyal brand ambassadors.
Turn non-followers into followers.
Convert followers into customers.
And much more… 
Having a consistent community management practice will not only help boost your impressions of an Instagram AR filter, but they can also help you grow your Instagram account organically. 
In this post, I'm going to tell you exactly how you can use Community Management on Instagram to grow your Instagram filter's visibility.
Click to Jump to Sections ?
1. What Is Community Management on Instagram
2. Community Management Actions for AR Filters on Instagram
3. How To Create a Community Management Standard Operating Procedure
4. BONUS: Gamification to Explode Your Growth
Let's get started…
Community management on Instagram is a series of actions the manager of an Instagram account does to build and engage a community. The more you engage with your followers and relevant accounts, the more relationships you'll build. The more relationships you build, the more likely you'll be to grow your customer base. In our case, it's using community management to help with filter visibility.
For example:
Leaving a comment on a follower's post to tell them about your filter; or
Reposting an Instagram Story of someone using your filter
Each action your community manager uses should have a goal attached to it, such as helping to convert non-followers into followers or helping followers understand how to use your Instagram effects.
2. Here are community management actions for AR Filters on Instagram
Create stories guiding your followers on how to find your effects. 
There are many ways to find filters but not everyone knows how. Use screenshots, screen recordings to show how.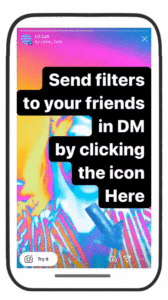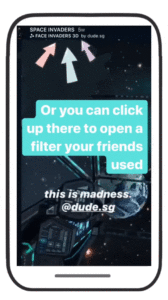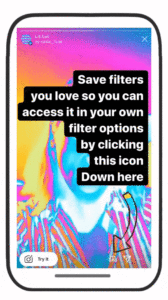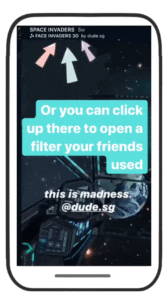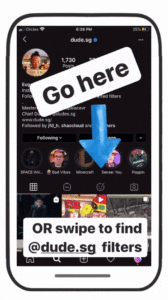 Previous
Next
Create Stories Highlights with your AR filters
Reposting Stories you were tagged in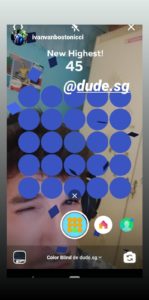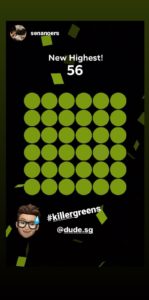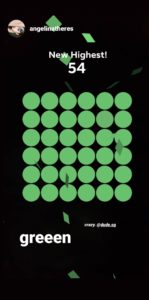 Previous
Next
Adding Hashtags to your Stories
When you add a hashtag to Instagram Stories, you can place the hashtag in a sticker, in text, or by way of a location tag. The hashtag goes directly on the image and can be stylised just like all text and stickers.
When posted in text, linked hashtags are often underlined.
You can see below a trick to hide the hashtags under a sticker for styling in a more pleasing way.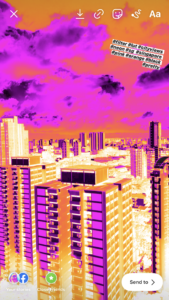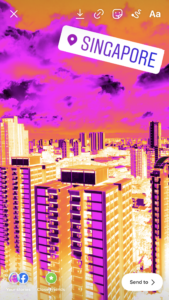 Previous
Next
Reposting Stories that you were not tagged in
In our previous posts about community managers working around the clock during launch, I mentioned this great new feature of being able to see who uses your AR effects on Instagram in the past 24 hours. Remember, it only shows them for 24 hours and for profiles that are set to public. Here's how it works.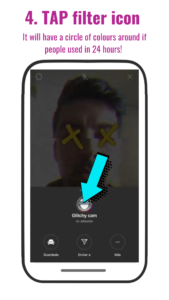 Previous
Next
Make a highlight video of user stories to post in feed & tagging those featured
Here you'll see a major account that used one of DUDE's filters. 
omg the biggest ig account in japan played my FACE INVADERS 3D filter.. and correctly! @watanabenaomi703
Use stories Stickers to ask them to join a chat & make a contest
Create IGTV Series with followers using your effects
Compilation of my Instagram and Facebook filters! Thank you to all who have been tagging me in your stories ! #SparkAr #f8 #RemixReality
Use Quiz stickers on your Instagram Stories with your filter being used
https://ar.dude.sg/wp-content/uploads/2020/05/314976c1f5234a5c9f693e605c4d389e.mov
Add music stickers if the effect doesn't have music already coded inside
Use Poll & Emoji stickers on your effect stories
Use Instagram Story challenge stickers to challenge your followers
https://ar.dude.sg/wp-content/uploads/2020/05/45b7bc77da2148f29a69a22f10c066a2.mov
3. How To Create a Community Management Standard Operating Procedure
Ensuring that your entire community management team is on the same page, you'll have to find a way to share exactly what you want, why you want it and how to do it.
This can be done in a simple sharable Google Document that has.
WHAT – You would write in the task from above. 
WHY – State the reason why you would want this task done. What are the benefits of doing this task? 
HOW – Here's where you write out the steps. I like to use Loom screen-shares that are embedded in the document to show how to do it in addition to the written. Some people are more visual learners.
ASSETS NEEDED – Here is where you'll write down what is needed to perform the task. If it's a video, write it down. If it's a specific gif sticker, write that down. No asset is too trivial or too small to leave out.
WHEN TO MARK COMPLETE – Usually this is when the Story, repost or post is published. However, there are on-going tasks that you can set up with daily reminders too.
By setting this up before hand, you can train your team quickly and ensure that no task is left to ambiguity or undone. 
BONUS: Gamification to Explode Your Growth
Ok, here comes the really fun part.
You know why?
Everyone likes to play games.
I.
Mean.
Everyone.
Making small little gamification posts in your stories allows for people to have fun & grows your visibility. Not all AR filters need to have a gaming element in them to make games out of them. As noted in the new challenge stickers, you can make a challenge out of anything!
Hope you enjoyed this article, is there anything I missed?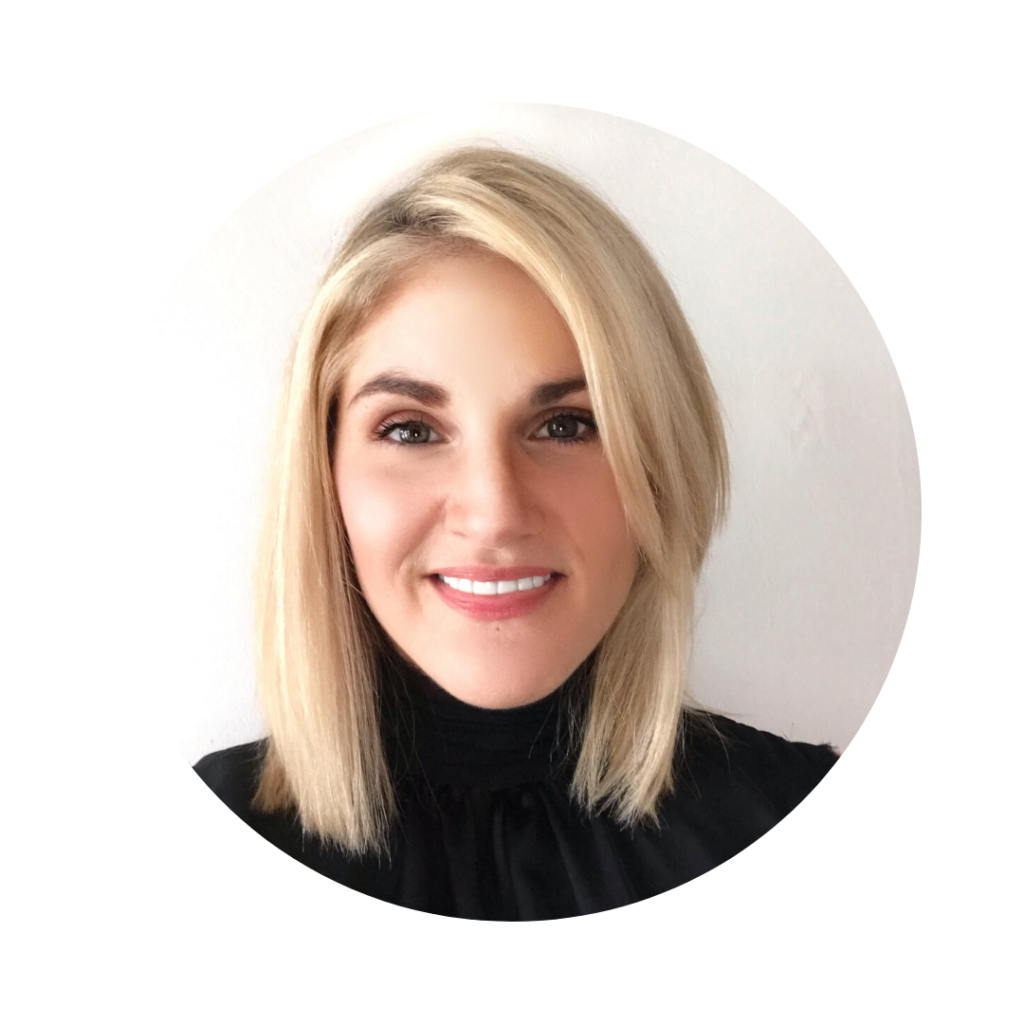 Casie Lane Millhouse – DUDEtte Business Manager

Casie is a self-taught marketer and finds herself doing wacky stuff online.